Dear Readers, Supporters, Colleagues, and Friends:
Every year, Solitary Watch seeks to grow beyond its past achievements. Driven by the vision of tens of thousands of people still locked in solitary confinement in American prisons and jails, we try to work harder, dig deeper, and reach farther with clear, honest, and often game-changing reporting that shines a light on the darkest corners of the U.S. criminal justice system.
And every year, we push up against the inevitable limits set by our resources: Despite running a lean operation, with an impact often equal to organizations many times our size, we never have quite enough time, staff, or funding to do everything we want to do, or tell all the stories we want to tell.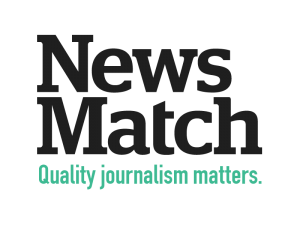 This is why we are so excited to announce a matching gift opportunity from News Match, a national campaign funded by the the Democracy Fund, the Knight Foundation, and the MacArthur Foundation to encourage grassroots support for nonprofit news organizations like ours. Starting right now—and until the end of the year—News Match will match any donation we receive, up to $1,000 per donation.
It really cannot be overstated: This is an incredible opportunity for us, and for the thousands of advocates, lawyers, journalists, scholars, policymakers, corrections officials, concerned citizens, and incarcerated people and their loved ones who rely on the work we do. With News Match, we stand to receive thousands in additional funding to support this work. Will you please make a donation today, so you can see it matched in full?
If you have been following our work over any of the eight years since our founding, you know that Solitary Watch has had an outsized impact on the public's understanding of—and response to—one of our leading domestic human rights issues. Solitary confinement, once the best-kept secret of the criminal justice system, is now the subject of widespread public debate, mainstream media coverage, and, in some prison systems, the first steps toward meaningful reform.
But with at least 80,000 men, women, and children still held in solitary across the country, a great deal of work remains to be done. Our ambitious plans for 2018 include the launch of a fully searchable Solitary Confinement Resource Center, as well as the first comprehensive report on Alternatives to Solitary, which will serve as a blueprint for change. While continuing to expand our original investigative reporting, we will also grow our Lifelines to Solitary program, which brings the gift of human contact to hundreds of people in solitary confinement, and returns dozens of new "Voices from Solitary."
All of this will be possible if we are able to raise $28,000 from individual donors—more than we have ever before raised in a year-end campaign—which will be matched by another $28,000 from our News Match partners, for a total of $56,000. Won't you please help us reach our goal by making a fully tax-deductible donation today?
We don't often get a chance like this. Please help us tell the stories that would otherwise go untold, about a group of people who might otherwise be forgotten. Please invest in the work of Solitary Watch today.
With our gratitude and warmest wishes,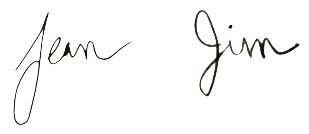 Jean Casella and James Ridgeway