Help Solitary Watch Expose the Torture of Solitary Confinement
Donate Today and Your Gift Will Be Doubled.
Earlier this week, on #GivingTuesday, we emailed this message to our supporters, asking you to think about the tens of thousands of individuals living in solitary confinement in the United States. These people woke up locked alone in small cells. They ate their meals alone, spent hour after hour entirely alone, and then fell asleep alone. Doubly isolated—first from their families and communities beyond the prison walls, and then from any human contact within them—many will continue to live this way for weeks, months, years, or even decades. Some will not survive; others will never fully recover.
When Solitary Watch began its work in 2009, our slogan was "News from a Nation on Lockdown." We were a small outfit with a large mission: to make sure the world knew that at least 100,000 people—the majority of them Black and brown, and many with mental illness and other vulnerabilities—were being tortured daily in U.S. prisons and jails. Over the next twelve years, we reported exclusively on the use of solitary confinement across the country and published hundreds of first-hand accounts of life in state-imposed isolation. Our work has been instrumental in exposing the prison within a prison that is solitary and fueling movements nationwide.
SUPPORT OUR CRITICAL WORK TODAY AND YOUR DONATION WILL BE DOUBLED.
Real change on this issue had just begun when the onset of the Covid-19 pandemic made a different version of "lockdowns" part of the world's collective experience. While people around the world struggled with restrictions and isolation, the trauma of the pandemic was magnified behind bars. Rather than releasing people to save lives, authorities turned to prison lockdowns that lasted months and longer. Inside prisons and jails, the primary response to the pandemic was mass solitary confinement.
Solitary Watch's research and analysis of this crisis formed the basis of a report that received widespread media attention and changed the terms of debate about Covid in prisons. We found that the use of solitary confinement increased by 500 percent in the early months of the pandemic, when lockdowns placed more than 300,000 people in prolonged isolation, despite far more humane and effective alternatives.
At the same time, we worked closely with incarcerated journalists to publish inside accounts of the contagion's spread through prisons. Solitary Watch Contributing Writer Juan Moreno Haines wrote of the ineptitude and callousness that characterized the response at California's San Quentin, where authorities essentially introduced the virus into the prison through transfers, and then when people fell ill, placed them into appalling conditions in solitary confinement units. Juan continued to send dispatches from his isolation cell after he himself contracted the virus.
Solitary Watch also reported on how solitary confinement was used to punish whistleblowers and suppress protests during the pandemic as people behind bars—who in 2020 contracted Covid at a rate as high as five times that of the general public—desperately tried to keep their time in prison from becoming a death sentence. When few were listening, Solitary Watch helped ensure their voices were heard.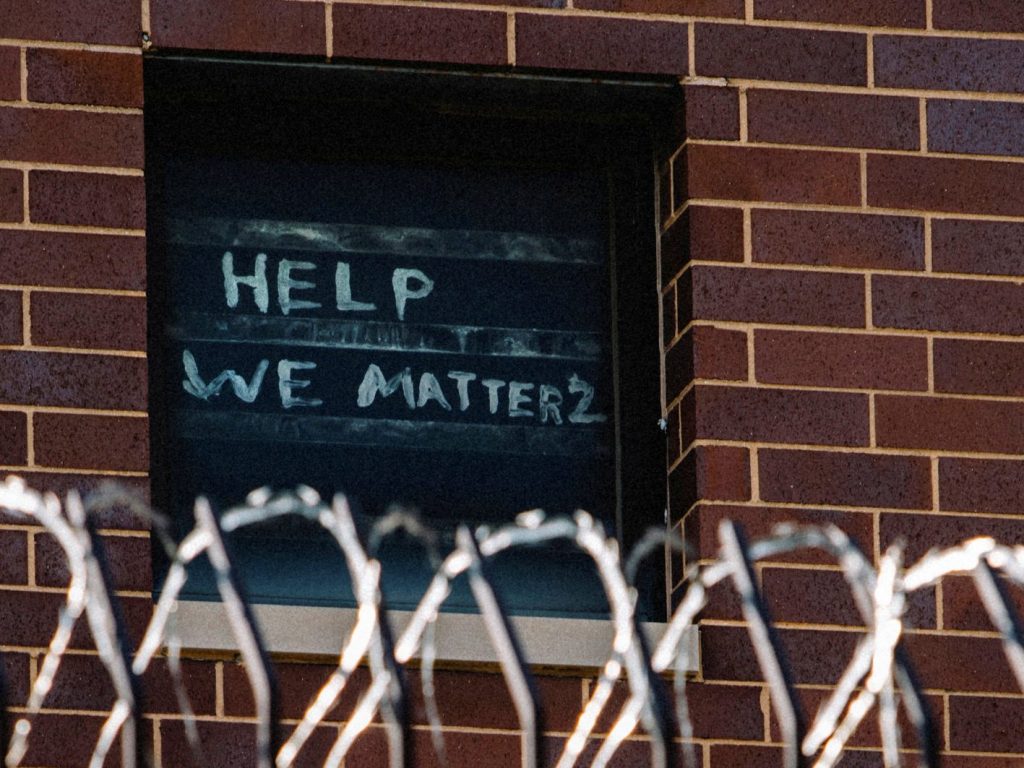 As the Covid-19 pandemic lingers on, its lessons are already being lost: Mass incarceration is deadly, and the lives of those inside are too often treated as expendable. And solitary confinement isn't a public health strategy; it's torture
These are the truths that we need to carry forward in this critical time. But to do so, we must ask for your support. If you missed making a donation to Solitary Watch on #GivingTuesday, please donate today to help expose the torture and end the silence of solitary confinement.
YOUR GIFT TO SOLITARY WATCH TODAY WILL HAVE TWICE THE IMPACT.
Now is an especially good time to give. If you make a recurring donation today, NewsMatch will match the amount 12 times over. Every one-time donation will also be matched up to $1,000. Please give now so your generosity can be doubled. Every contribution makes a difference.
Thank you.