How Do You Report on What Happens in Solitary? Ask the People Who Live There.
Your Donation Supports Our Groundbreaking Work with Incarcerated Journalists and Writers.
Dear Readers, Supporters, and Friends:
The torture of solitary confinement is something that takes place not only behind closed doors, but behind layer upon layer of steel and concrete. It happens deep inside places that have been called "prisons within prisons," which in the name of "security" are kept strictly off limits to all observers, including the press.
From the beginning, Solitary Watch has faced this challenge: How is it possible to report accurately on what happens in places that have been deliberately shut off from outsiders? Our answer has always been the same: Ask the people who are already inside–the thousands of people forced to live for months and years within these gray boxes.
At Solitary Watch, people in solitary have always served not only as sources but as contributors, writing their own accounts of life in the hole for our Voices from Solitary series. And in the past few years, we have expanded our collaborations with writers behind bars.
In 2019, we offered grants to incarcerated journalists through our Solitary Confinement Reporting Project. We supported their work in progress, and succeeded in getting it published in places like The New Republic, The Crime Report, and The Appeal.
This year, we welcomed our first incarcerated Contributing Writer, Juan Moreno Haines, who is also a Senior Editor with the San Quentin News. As COVID-19 spread through the prison, Juan continued to report for us even when he contracted the virus and, like so many other sick people in prisons and jails, was thrown in solitary confinement. Together with his colleague Kevin Sawyer, Juan also worked with us to run a mock presidential election inside San Quentin among men denied the right to vote, and published a feature in The Guardian.
This coming year, we plan to redouble our efforts by establishing a network of prison reporters across the country who will expose what happens in the hidden world of solitary confinement through articles, podcasts, and social media posts. These incarcerated correspondents will include experienced prison journalists as well as talented newcomers who will be given a chance to develop their skills.
PLEASE DONATE TO SUPPORT THIS WORK
As the virus continues to decimate prisons, and the use of solitary confinement explodes in response, the work of prison reporters is more important than ever. And the people we've contacted so far are enthusiastic allies in the project.But this is an ambitious venture, and an expensive one for our small operation, since we plan to provide support with research, editing, and placing articles with a variety of publications, as well as pay stipends to the writers. To make it happen, we need your help.Your end-of-year donations are a crucial source of support for new, groundbreaking projects like this one. If you value the voices we bring you from behind prison walls and inside solitary cells, please consider a gift to Solitary Watch. If you give before the end of the year, your donation will be doubled through the NewsMatch program.
DONATE TODAY, AND YOUR GIFT WILL BE DOUBLED
On a personal note, I have been a journalist for more than fifty years. I consider my work with these incarcerated writers, who risk so much to bring the truth to light, to be among the most important and rewarding work I have ever done. I thank you for making it possible, and for helping us continue and grow this work in the future.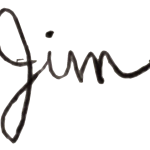 James Ridgeway