Support Solitary Watch on #GivingNewsDay and Your Donation Will Be Doubled
Because Information Is the First and Most Powerful Antidote to Injustice
Dear Readers, Supporters, and Friends:
Today, #GivingTuesday, has become an important day for all nonprofit organizations, especially small, lean ones like Solitary Watch. It's the day when we count on the people who read and value our work all year long—and who care about the issue of solitary confinement—to give back, at whatever level they can, to help support us through the coming year. 

For more than 150 nonprofit newsrooms across the country, today is also #GivingNewsDay. It's a day to celebrate ethical, honest, and fact-based journalism like ours—and to raise the funds to make it possible. 

This year, Solitary Watch has once again been selected to participate in NewsMatch, a national matching-gift campaign that drives donations to nonprofit reporting projects around the country. From now until December 31, NewsMatch will match your new monthly donation 12 times, or double your one-time gift, up to $1,000. It's a unique opportunity to make your donation have double the impact that it otherwise would.
We hope to raise $7,500 by the end of the day today. Can we count on you to help us reach our goal? 

With a subject like solitary confinement, which depends upon secrecy and invisibility for its continued existence, information is the first and most powerful antidote to injustice. For ten years now, our work shining a light into this dark corner of the U.S. criminal justice system has had an outsized impact, leading to far greater public awareness, debate, and change.
With at least 70,000 people still in solitary confinement around the country, our work remains as crucial ever. But it would not be possible without the support of readers and friends like you. This #GivingNewsDay, invest in independent, mission-driven journalism that matters. Support the work of Solitary Watch.
With gratitude and best wishes,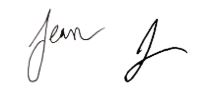 Jean Casella and James Ridgeway, Co-Directors
P.S. Please help us spread the word about Solitary Watch's work and  #GivingNewsDay by sharing this post by email or on social media.