Raising Up the Uniquely Powerful Voices of Incarcerated Journalists
Help Us Support Vital Reporting from Behind Prison Walls
Dear Friends, Supporters, and Readers:
In recent months, a lot of well-deserved recognition has gone to whistleblowers—those courageous individuals who, often at great risk to themselves, take steps to expose corruption and abuse that would otherwise remain hidden from public view. In an era rife with secrets and lies, whistleblowers are rightly being celebrated for defending the transparency and accountability upon which any free society depends.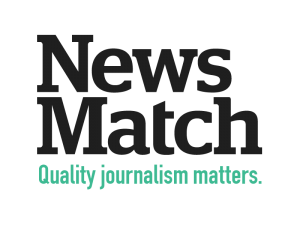 At Solitary Watch, whistleblowers have always been an essential part of our work. But the whistleblowers who help us fulfill our mission are not distinguished government or corporate officials; rather, they are among the most marginalized and dehumanized people in America today. They live buried in the darkest corners of the U.S. criminal justice system, in supermax prisons and solitary confinement cells, intentionally cut off from the view of the public and the press.
Yet from the moment we founded this project, ten years ago this month, these men and women have reached out from behind the walls of secrecy that divide the American carceral system from the public it is purported to serve. They have braved potential retaliation by prison staff to tell us what it is like to live for months, years, or decades in 6 x 9-foot concrete boxes; to document rampant abuse and neglect; and to bear witness for others lost to madness or suicide.
These incarcerated individuals communicate with us via handwritten letters (usually the only means of communication available to them), which arrive by the dozens in our P.O. box. Together, they have served as our most valuable source of information about solitary confinement. Without them, Solitary Watch's decade of achievements–helping to bring this once-invisible issue to the public consciousness, the mainstream media, and the agendas of advocates and policymakers–would simply not have been possible.
[su_button url="https://www.newsmatch.org/organizations/solitary-watch" target="blank" style="flat" background="#f6900b" color="#000000″ size="10″ center="yes" radius="5″ icon_color="#000000″ class="font-family: Arial !important; font-size: 16px !important; font-weight: bold !important;"]Please help us continue this vital work[/su_button]
In fact, people in solitary confinement have been much more than sources for our work. They have also produced brilliant and powerful writing of their own, published over the years in our Voices from Solitary series and collected in a book. This year we took things a step further, launching the Solitary Confinement Reporting Project, which provides small grants to journalists investigating different aspects of solitary. Half of the people who received funding in our first round of grants are incarcerated, and will complete their projects from inside prison. Some are established writers, while others will be publishing their work for the first time, with our help. All possess the unique insights that can only be gained from lived experience and an insider's view.
Wilbert Rideau, the award-winning journalist and editor who served 44 years in the Louisiana State Penitentiary at Angola, and who collaborated with me in selecting the grantees, said: "No matter how knowledgeable one is about the institution of prison, it is only the incarcerated or formerly imprisoned journalist who can take the public into the very heart of the prison experience. No one else can provide this vital perspective on solitary confinement, our most extreme and cruel punishment—not scholars, not outside reporters, and not prison authorities. The voice of the experienced is absolutely necessary."
Bearing this truth in mind, one of our primary goals in 2020 is to expand our support for the work of incarcerated reporters, by providing funding and also ongoing mentorship and help with the research and placement of articles–things that cannot easily be done from a prison cell. But despite our sometimes outsized impact, we are a tiny operation: just four people, working from our homes with virtually no overhead and limited resources. So this ambitious initiative, along with our own investigative reporting, depends upon your support.
Fortunately, for the third year in a row, Solitary Watch has been selected to participate in NewsMatch, an initiative by the Democracy Fund, Knight Foundation, and others to support the work of nonprofit newsrooms, which have become more and more vital to the free flow of information in our society. Through NewsMatch, all donations from now through December 31, 2019, will be matched in full up to $1,000 each. With your help, Solitary Watch can receive up to $20,000 in matching funds–provided our generous donors give that much before the year ends.
[su_button url="https://www.newsmatch.org/organizations/solitary-watch" target="blank" style="flat" background="#f6900b" color="#000000″ size="10″ center="yes" radius="5″ icon_color="#000000″ class="font-family: Arial !important; font-size: 16px !important; font-weight: bold !important;"]Please support our work with a matching donation today[/su_button]
This year marks not only the 10th anniversary of Solitary Watch, but also my own 60th year as an investigative journalist. After six decades of reporting from the U.S. and abroad, I believe that my current work, exposing prison conditions and supporting incarcerated writers, is the most important work I have ever done.
Each time I open a letter composed inside a solitary confinement cell, I am conscious of the fortitude that was required for the writer to send that message from the other side of the wall.
I hope you will join me in honoring their courage and commitment, and in providing a forum where their voices can be heard.
With gratitude and warm wishes,

James Ridgeway
[su_button url="https://www.newsmatch.org/organizations/solitary-watch" target="blank" style="flat" background="#f6900b" color="#000000″ size="10″ center="yes" radius="5″ icon_color="#000000″ class="font-family: Arial !important; font-size: 16px !important; font-weight: bold !important;"]Donate now to double your gift[/su_button]