Dear Friends, Colleagues, Readers, and Supporters:
With just 10 days left in 2017, we are writing to you one last time to ask that you consider a donation to Solitary Watch.
No matter what your beliefs, this time of year tends to be one that is rich in human fellowship, as family and friends gather to eat, drink, and celebrate. And the new year, even in dark times like ours, brings a sense of renewal and hope.
But for the men, women, and children spending these weeks in supermax prisons and solitary confinement cells all around the country, there is no human companionship allowed. Even on holidays, meals are delivered through a slot in the door, and there is little reason for celebration or hope. The most fortunate have loved ones on the outside who will send them letters or cards to read in their cells; a few may even be permitted a phone call or visit.
For others, the only communication they receive from the outside world will be the annual holiday card Solitary Watch sends to 5,000 people in solitary. But there are so many more—still some 80,000—whom even we cannot reach, because we lack the capacity (a nice way of saying we don't have enough money to do it).
Before you head out on your holiday journeys, whether they be near or far, please consider a gift to Solitary Watch. As we have mentioned before, there has never been a better time to support our work, because this year, every donation up to $1,000 will be matched in full through a special grant from News Match.
Donations in any amount are deeply appreciated and meaningful. For just $15 (which gets doubled to $30), we can add another person living in isolation to our Lifelines to Solitary program, which provides not only holiday cards but also quarterly newsletters and connections to dedicated pen pals on the outside with whom they can correspond all year—a gift of human connection and caring that for some is, literally, life-saving.
Your support also enables us to pursue our larger mission, to expose and, eventually, transform the underlying system responsible for all this suffering. In our first eight years, we have helped bring solitary confinement out of the shadows, and made it impossible for the public, the mainstream media, and even policymakers and corrections officials to ignore this human rights crisis in our midst. But there is still much more to do.
The issue of solitary confinement is now approaching a tipping point, where real change is possible. At this critical moment, our work stands to have a greater impact than ever before—and so does your support, especially once it is doubled by News Match.
Thank you so much for considering our request, and for caring about solitary confinement and the people who endure it. We wish you all healthy and happy holidays, and hope for better days to come in 2018. Our own deepest hope is that we may some day be able to look back on these times—including the fact that we allowed thousands of living human beings to be buried alive—and wonder how it ever could have happened.
With our gratitude and warmest wishes,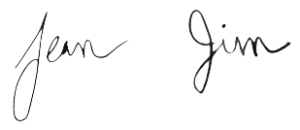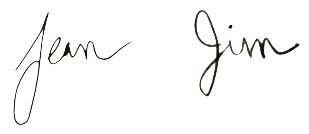 Jean Casella and James Ridgeway, Co-Directors